In this article
Introduction

At the end of this article, you will be able to configure the PBX DTMF prefix within your PBX configuration. The article will also assist you with some common uses of the object within your call flow configuration. Should you need any assistance, feel free to contact our support department.
Configuring the PBX DTMF prefix

The PBX DTMF prefix mode is a feature which allows you to upload a message to be played to the caller, requesting them to input digits. Those numbers are added as a prefix to the caller. For example, this feature can be used by a gym to identify the person through the membership number. Once logged in on the customer portal click on the PBX tab. Then select the DTMF prefix from the advanced options on the toolbox menu on the left, drag and drop it onto the main configuration screen. Next, click on the settings icon.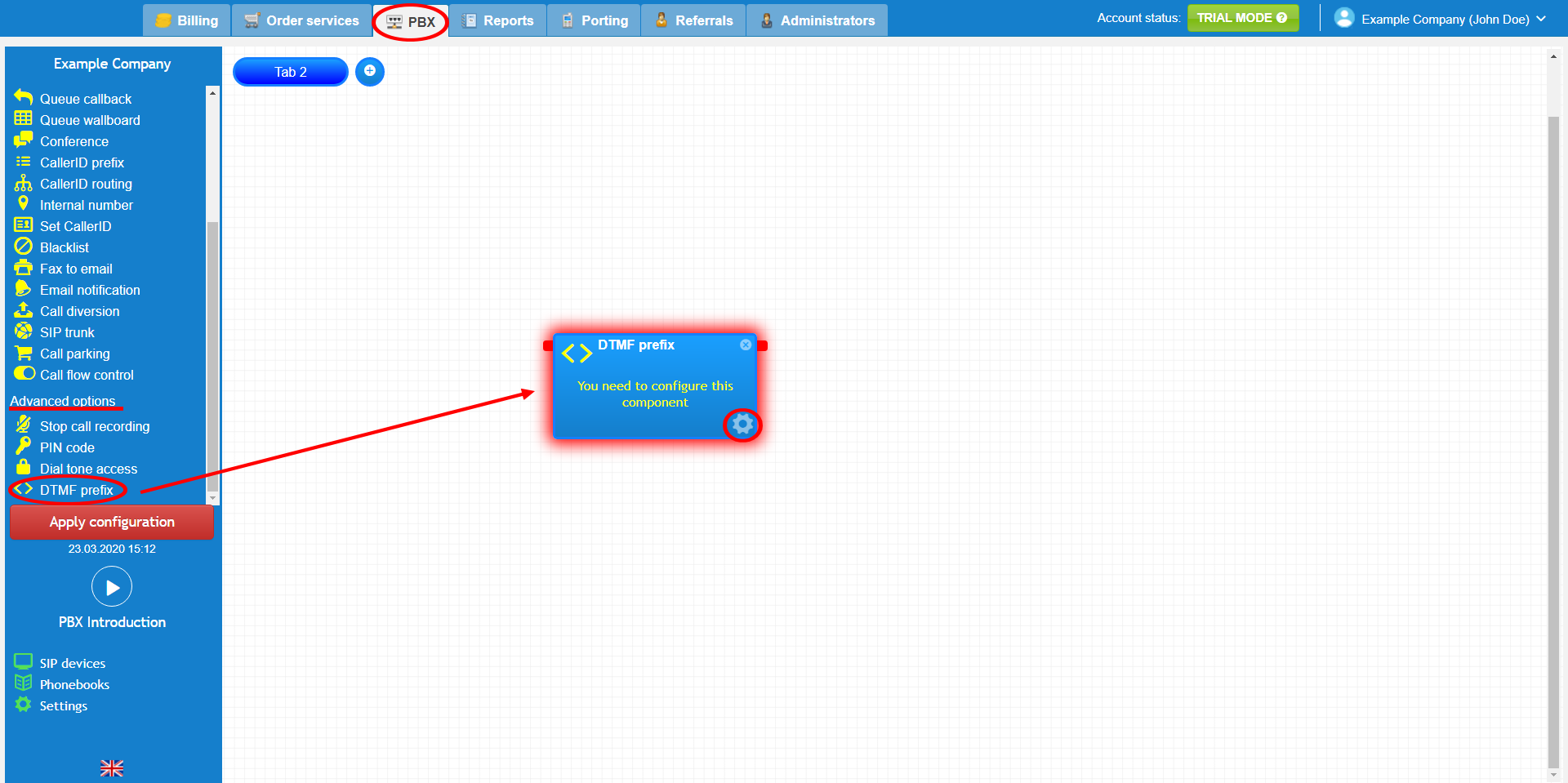 After that, you should enter a descriptive name and upload a greeting, in wav format which asks the caller for an input. Don't forget to apply the configuration.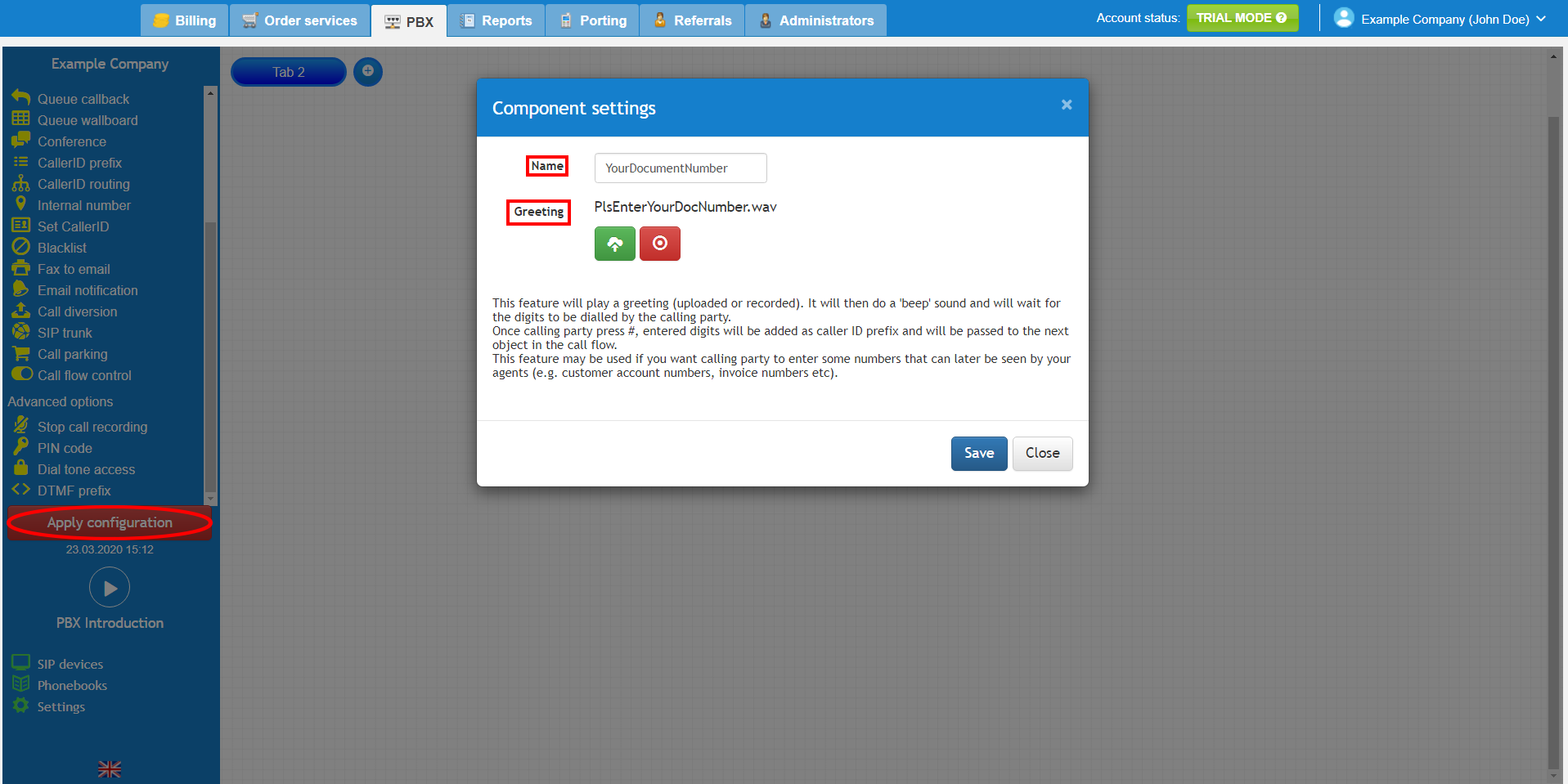 PBX DTMF prefix usages
This scenario simulates a VoIP company which provides support to their customers, and to speed up their support enquiries, it is necessary to enter the customer's registration number when calling for assistance. This would be seen on the agent's screen and they can access all their information in the account from the customer's registration number.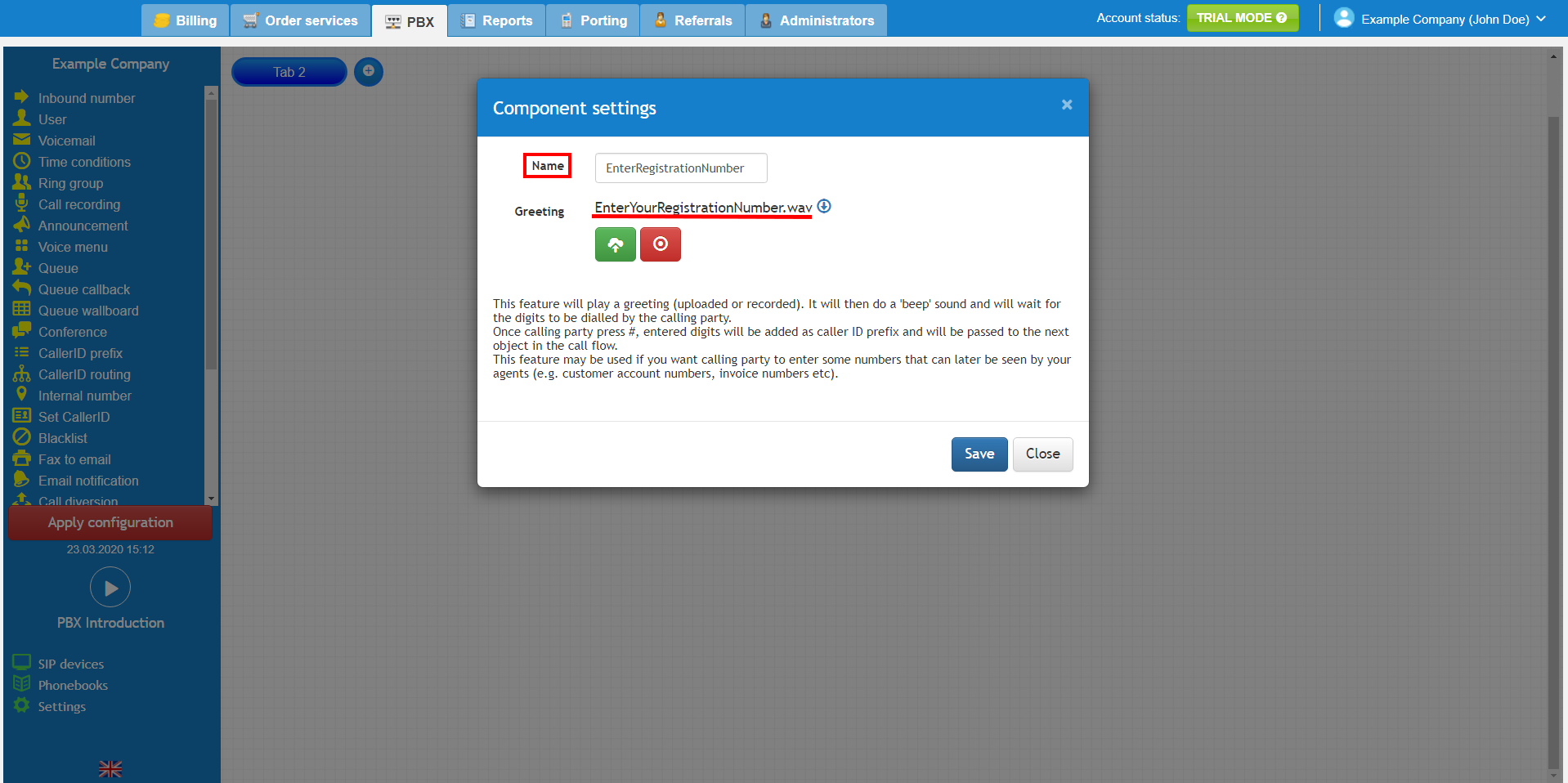 So, if there is a call from a new customer, the voice menu will play a prompt asking them to press 2, this will redirect the call to the sales department without a DTMF prefix attached to the caller ID. Otherwise, the caller is an existing customer and will be redirected to the support team which will flow through the DTMF prefix and ask for their customer registration number to be entered.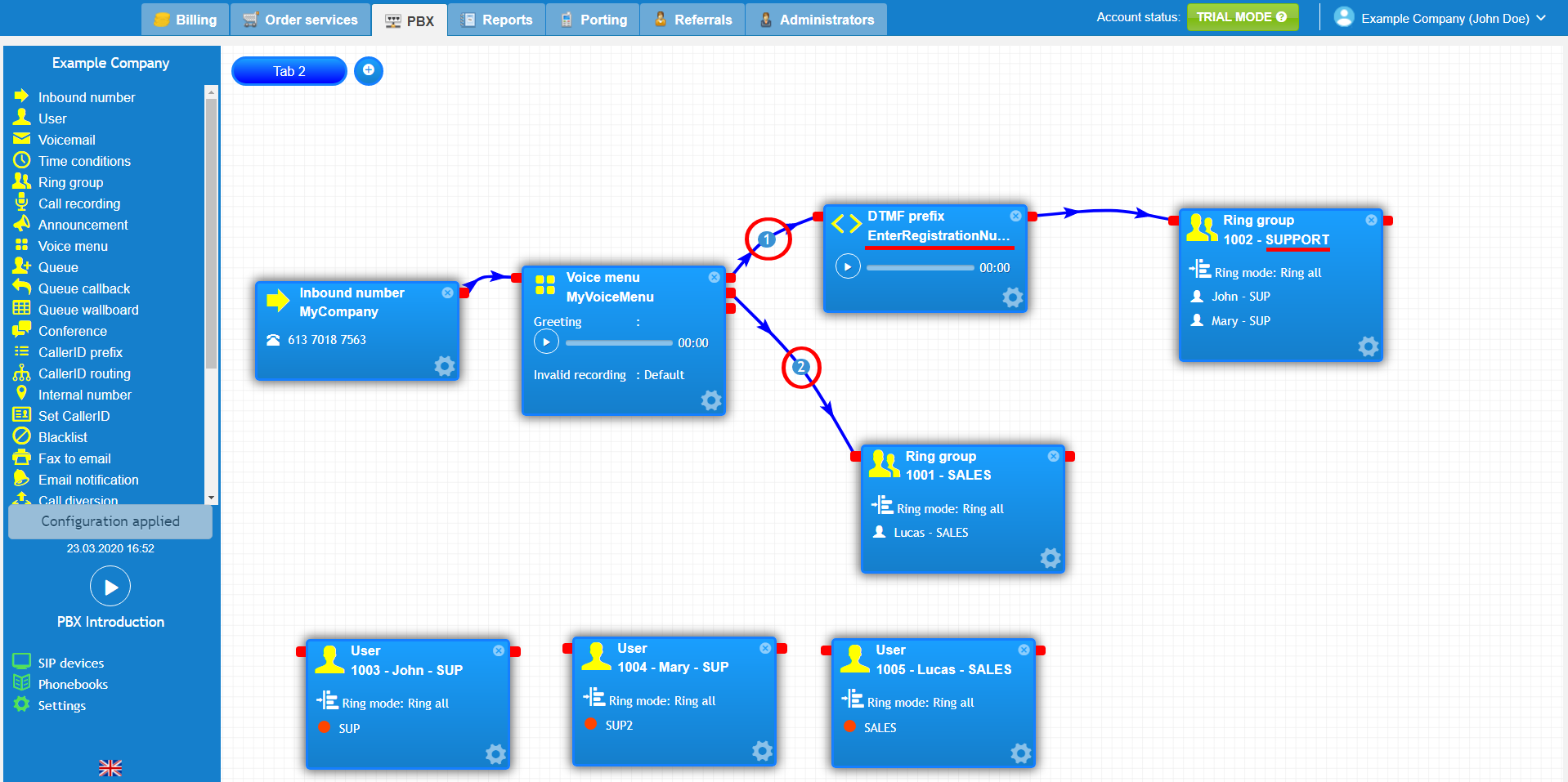 The image below will highlight how the customer registration number in this example is attached to the front of the caller ID. The support team will then enter this number into their own management system to pull up the customer's details.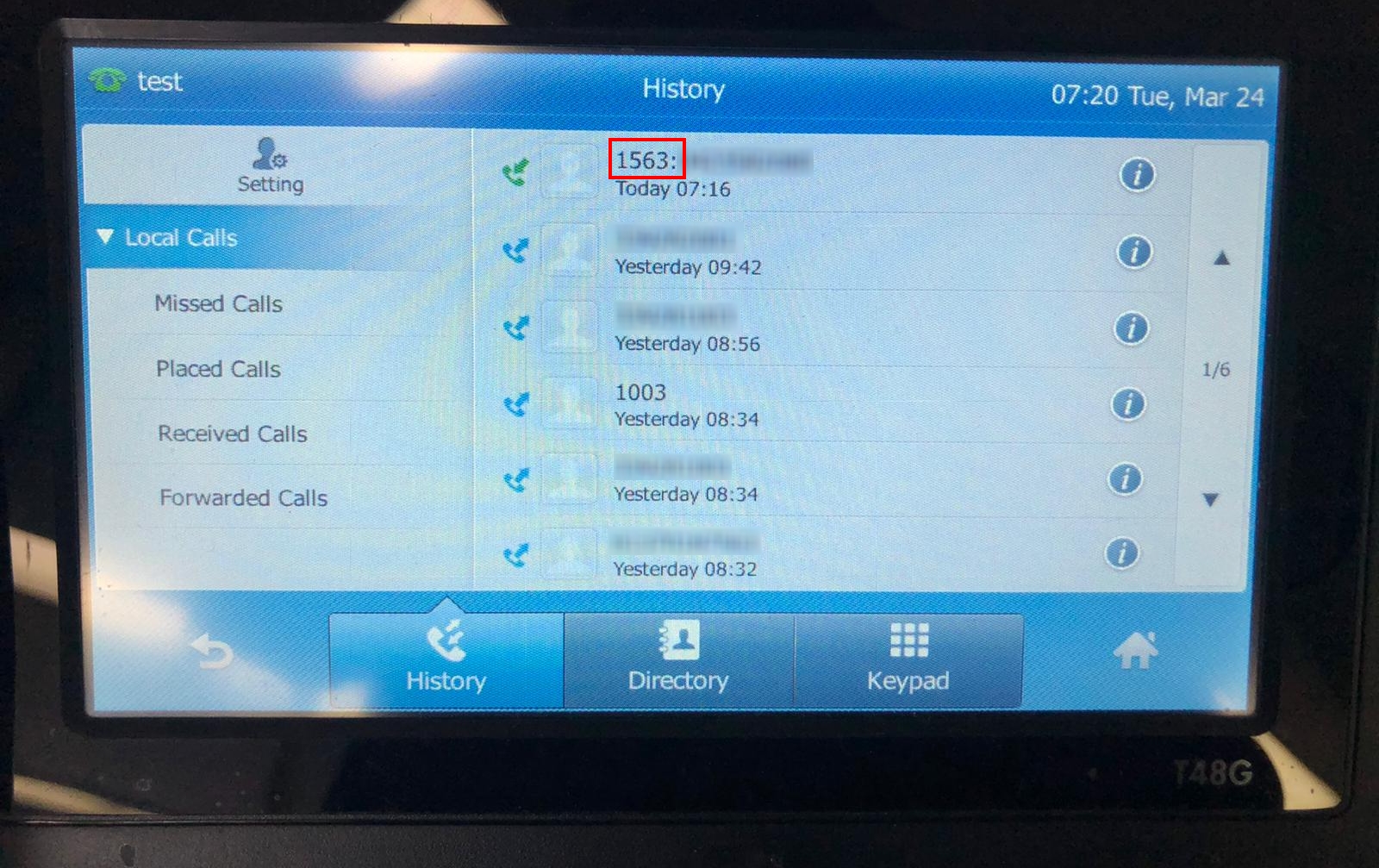 Watch this in action
The video below will show you a visual representation of the areas covered throughout this knowledge base guide.