In this article
Introduction

At the end of this article, you will be able to access your corporate directory phonebook straight from your Yealink handset. Should you need any assistance, feel free to contact our support department.

Remote phonebook configuration

The remote phonebook feature allows you to create a centralised web-based phonebook which can be easily accessed for all users. Our PBX platform automatically creates a remote phonebook which includes all users within your call flow. To access this feature, log into your customer portal and select the PBX tab. Towards the bottom-left corner of the page, click on the phonebook. A new window will generate and you will have the ability to add new numbers to the phonebook, import/export and copy the phonebook URL.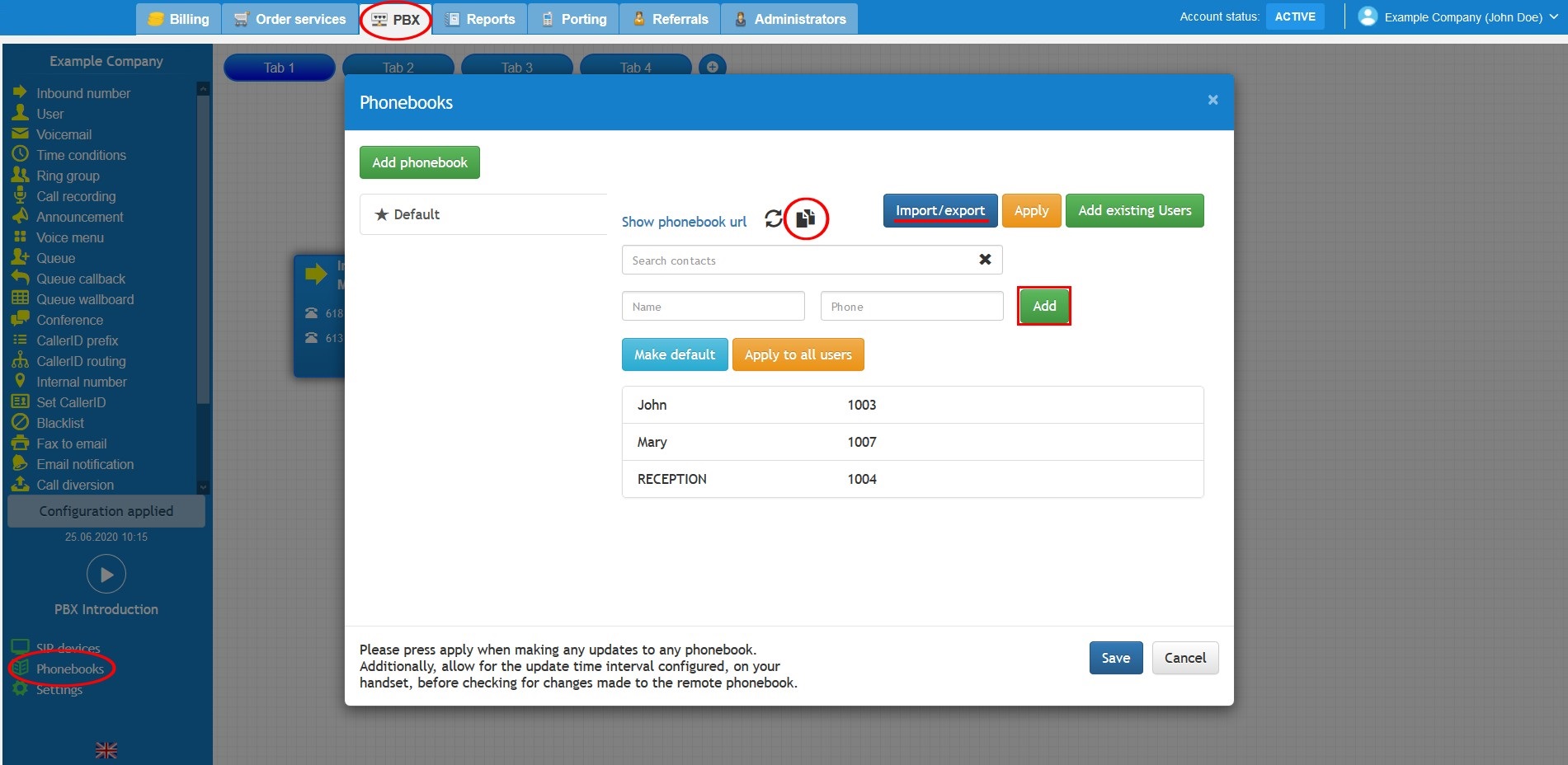 To link the remote phonebook feature to your Yealink devices, copy the phonebook URL and obtain the IP address to access their web-interface configuration. To access this information, you will need to get the IP address by clicking on menu > status > pressing the OK button. Once logged into the web-interface configuration screen, select the directory tab and click on the remote phonebook. In the index field, paste the URL obtained in your customer portal and choose your preferred name to be displayed in your device. Lastly, click on confirm to apply the configuration.
It is also possible to automatically provision the phonebook URL using our zero-touch provisioning platform. Please refer to our SIP Device Zero Touch Provisioning guide for further information. 
Watch this in action example
The video below will show you a visual representation of the areas covered throughout this knowledge base guide.