In this article
Introduction
The call queue object allows incoming calls to be put on hold for a set period of time if users are busy handling other calls or unavailable. Under the queue object, you can add users and external numbers to receive the incoming calls. Queue is similar to the Ring Group but it has more advanced features, such as a longer hold time and music on hold. Please ensure to set up users that you would like to add to the queue prior to configuring the queue object.
Configuring a call queue
Firstly, head to your PBX tab to drag and drop the "Queue" object. Once the queue is added to the PBX, go to its settings.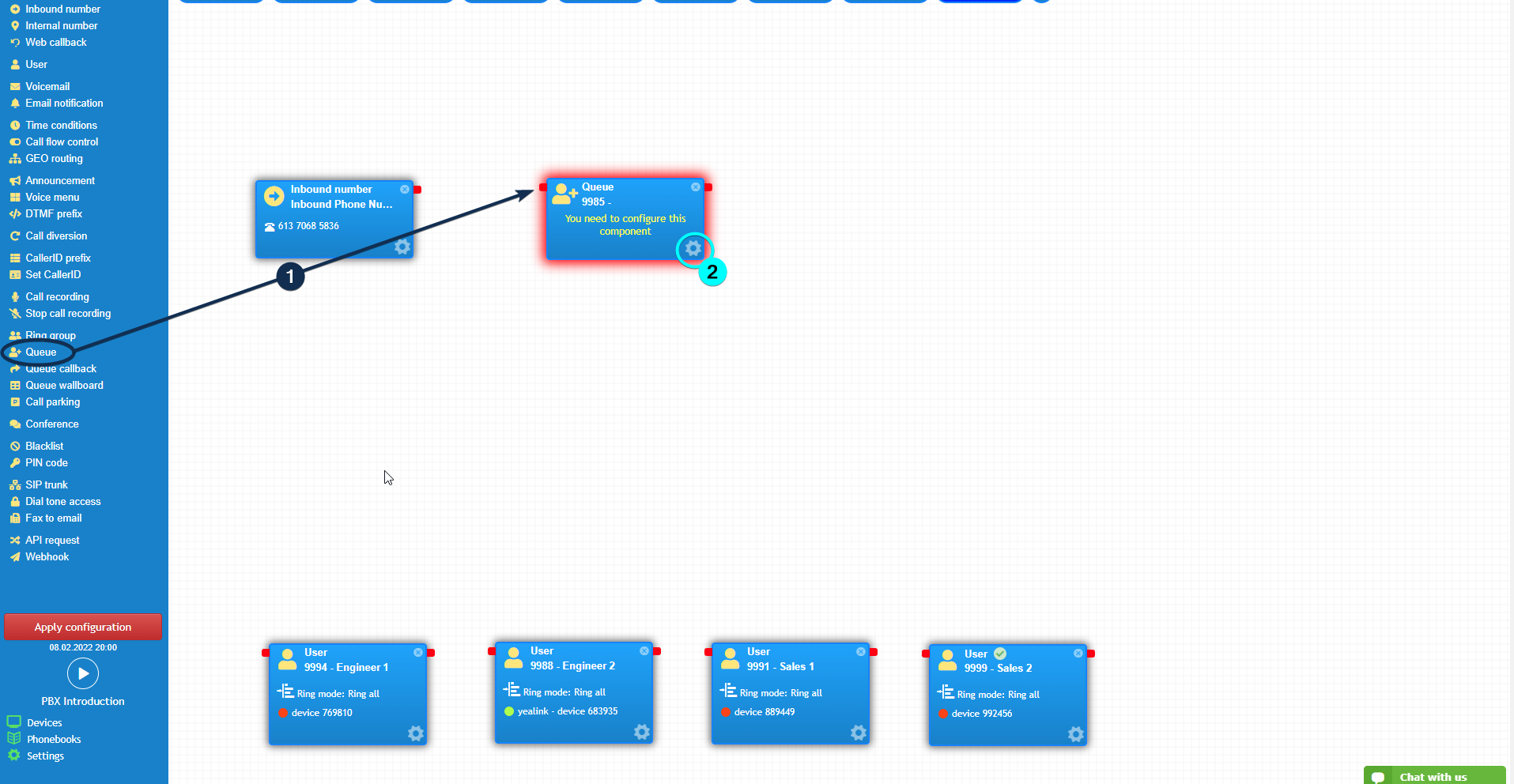 In the settings, enter the name for the queue and add Users to it by clicking the "add" button. You can also change the wait time of the queue and add any announcements or hold music as required.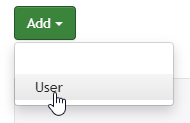 It is recommended to select "Skip Busy Agents" in order to avoid calling occupied users. This can be done under the advanced settings.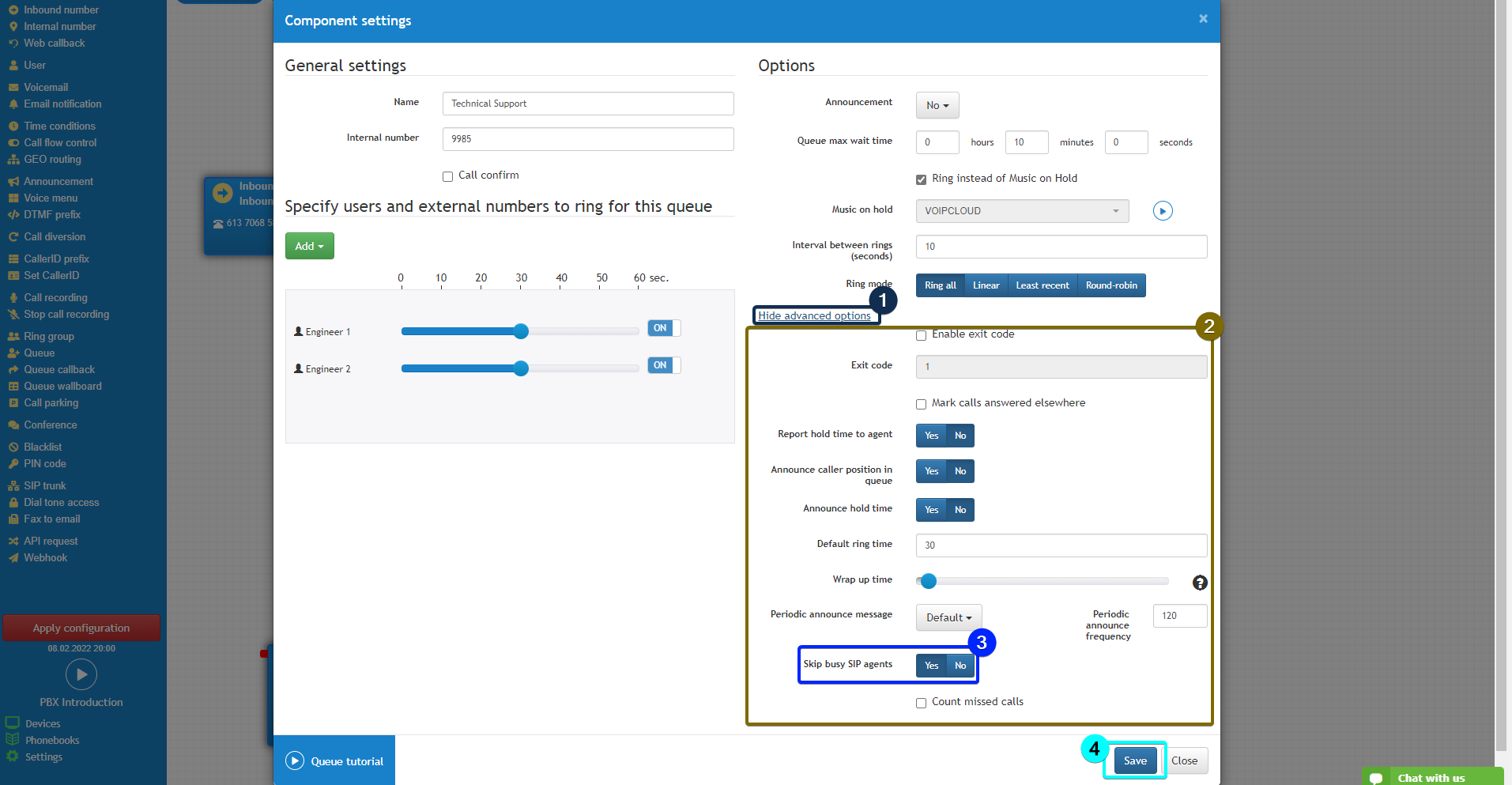 When the queue is set up, connect it to your call flow as per the example below. Finally, click the "Apply configuration" button to save the call flow.