In this article
Introduction

At the end of this article, you will be able to configure a SIP trunk within our PBX. Should you need any assistance, feel free to contact our support department.
Ordering SIP trunks
To order, firstly, select the 'Order Services' tab, click on 'SIP trunks' from the left menu and add a new trunk. Once added, enter a descriptive name and its number of channels. Finally, agree to the service term and submit the order, as shown in the image below.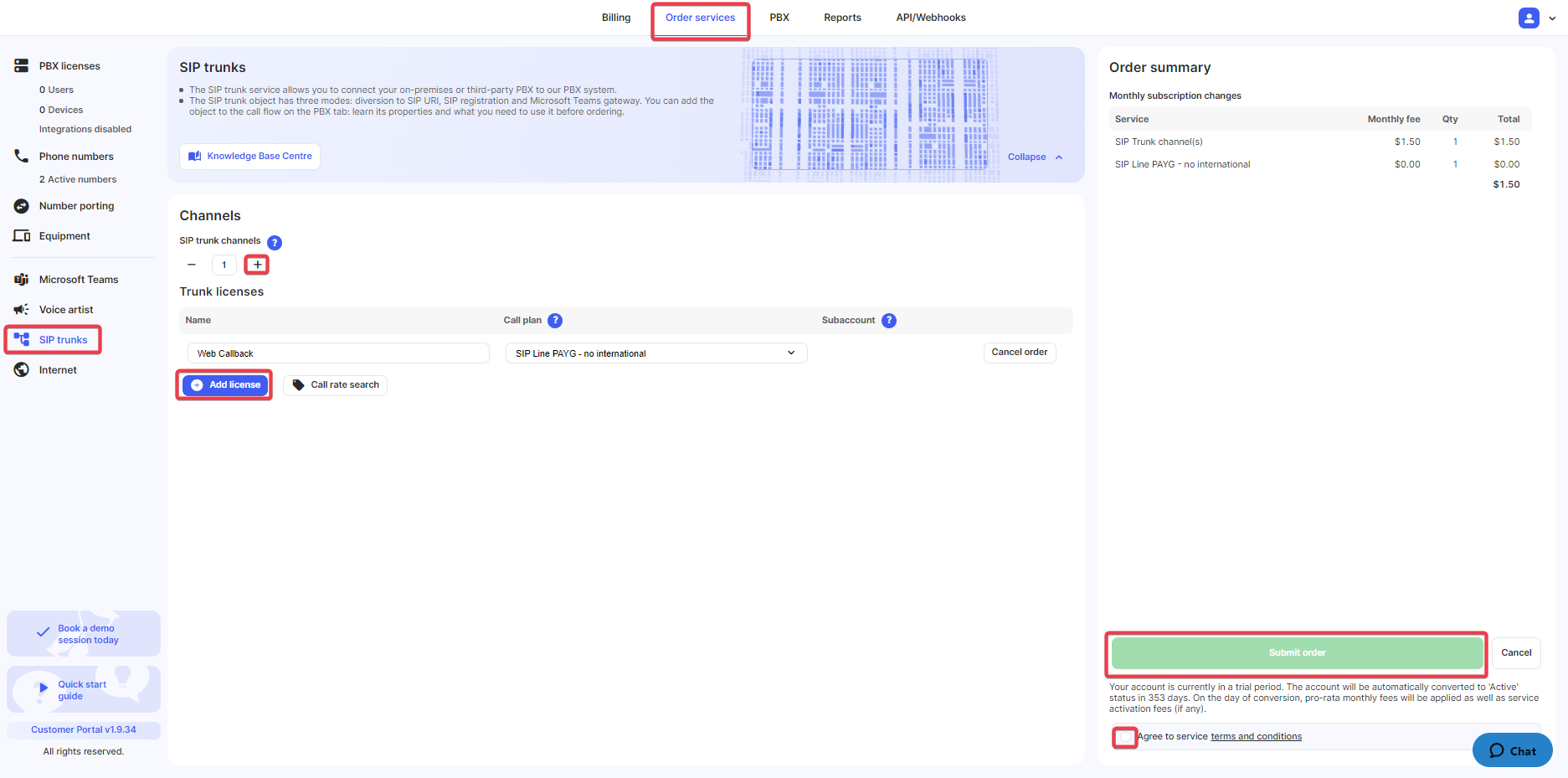 Configuring the SIP Trunk feature
Click on the PBX tab located in the top menu bar and drag and drop the SIP trunk object onto the main screen from the left-hand toolbox. Then click on the settings icon towards the bottom-right corner of the object.
Create SIP registration mode

The SIP Registration Mode will allow you to connect your PBX to us. Your PBX will be able to call users on our system or dial out to the world and PBX users will be able to call extensions on your PBX.
The SIP trunk details required for your PBX will be displayed as shown below.

Please note the "allow override existing contact" checkbox. When enabled, any new SIP trunk registration will replace the old connection, preventing multiple registration attempts. This feature is useful when changes are often made to the SIP trunk. However, be aware that it might compromise security. Don't forget to save and apply the new configuration.


Diversion to SIP URI mode
The SIP URI will allow you to send a call to the specified SIP address.The required format for your SIP URI address will be displayed as shown below. Don't forget to save and apply the new configuration.