In this article
Introduction

At the end of this article, you will be able to enable two-factor authentication for the administrators of your customer portal. Should you need any assistance, feel free to contact our support department.
How to enable MFA on your customer portal account
Multi-factor or two-factor authentication is an authentication method in which a customer portal administrator is granted access only after successfully presenting two or more pieces of evidence to an authentication mechanism. To enable MFA on your administrator account, you should select the drop-down located on the upper-right corner, and then "Enable 2FA". 


You will be prompted with the window displayed below. Follow the instructions and download an authentication application from your operating system's app store, we recommend Google Authenticator or Authy Authenticator.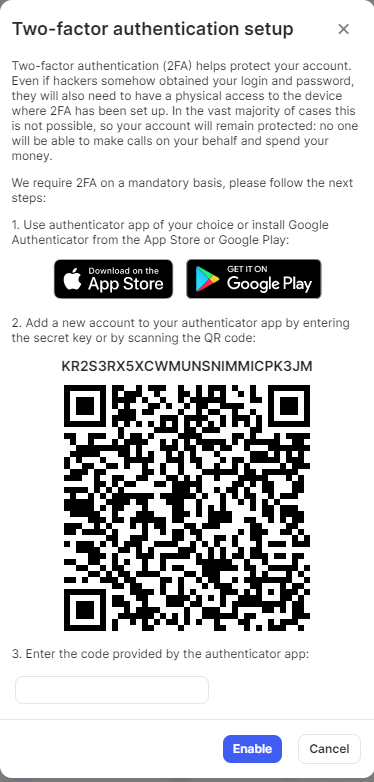 Once you have downloaded and installed the authenticator, select the plus icon, then either enter the manual authentication code shown inside your customer portal or scan the QR code, by selecting the scan barcode option.